R.E.W. Reynolds was established in 1921 in Northampton, England by the Reynolds family. Initially making bespoke bicycle frames, they were sold all over the world many of which are still reliably racking up the miles years after they were originally built. The business soon diversified into making leather cycling shoes; we believe we are the longest established British-made cycling shoe manufacturer. The tradition continues today, alongside many of the worlds finest brands of English high end shoe brands.

Taken over in 2015, R.E.W. Reynolds has been revolutionised by its new owners who understand the demands of todays urban cyclist. The company has now developed a range of high-end English bench-made cycling specific shoes and boots that are equally at home off the bike as on it.

We manufacture both cleated and non-cleated model; this includes brogue boots and shoes which are compatible with SPD cleats, as well as a Goodyear Welted three bolt cleated road shoe range. The non-cleated range includes the 'Ralph' Goodyear Welted with the sole specifically designed for cycling and all day wear, and the Classic Road Shoe manufactured since the late 1940's.
All our shoes are Made in Northamptonshire, England, the county famed for high quality shoe production, using the very best traditional methods of manufacture.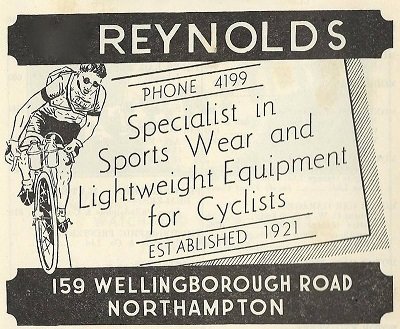 This is an old advertisement of ours, we have since
relocated from the Wellingborough Road premises.